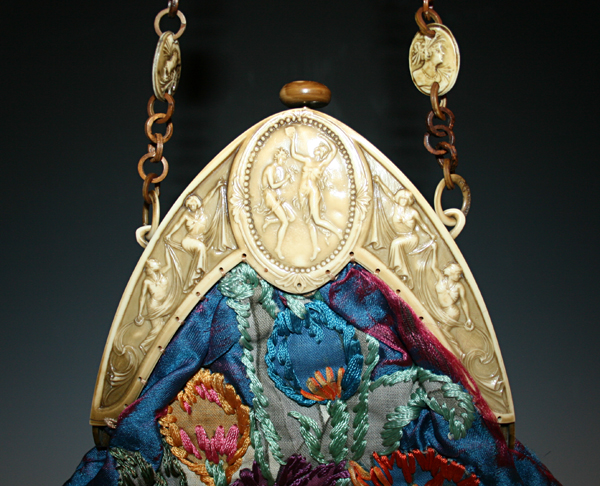 Posted: January 12, 2014
Theme: Mythology

Description
In Greek mythology, Maenads are the female followers of Dionysus (Bacchus in the Roman pantheon). They are also called Bacchae or Bacchantes. Maenads are often portrayed in a state of ecstatic frenzy, dancing and intoxicated. This frame portrays Maenads dancing around in some ceremony. The purse body, while older, is definitely a replacement. The chain is also unusual, featuring the profile of women.
Size: Width (frame) 5.5 inches. Height (frame) 4 inches. Width (purse) 7 inches. Height (purse) 10 inches.
Value: 6 out of 10, with 10 being the most expensive.