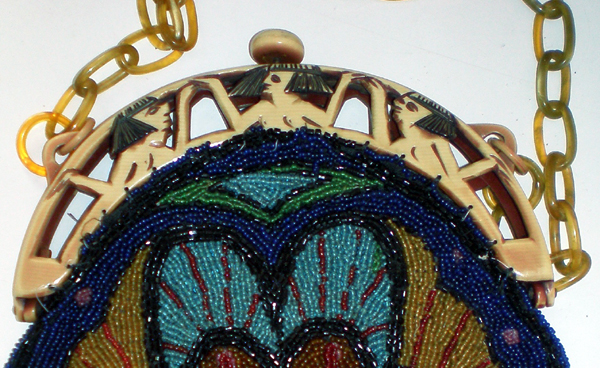 Posted: December 2, 2012
Theme: Egyptian Revival

Description
To quote the Bangles, this purse "Walks Like an Egyptian." The carved frame has three figures with quintessential Egyptian style haircuts. The figures appear to be dancing.  This wonderful purse is owned by Shelley in Australia.
To see the complete purse, click here.
Size: 6.5 inches wide, 3.5 inches tall (frame),  7.5 inches wide, 10 inches tall (with bag)
Value: 6 out of 10, with 10 being the most expensive.