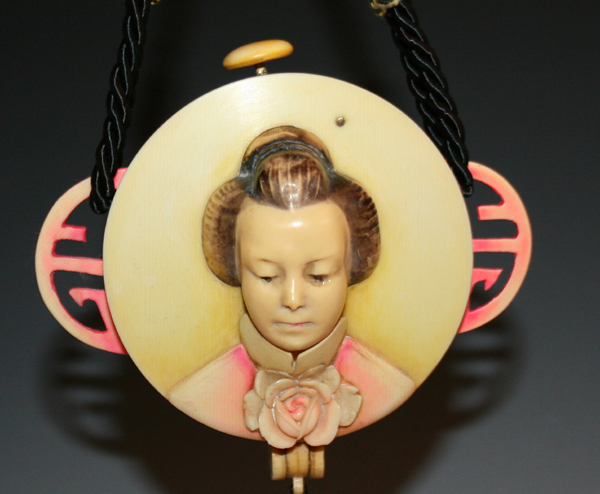 Posted: June 1, 2013
Theme: Asian

Description
This purse has a mixture of styles. Where the cord attaches, is a Chinese symbol. The woman has a Japanese hairstyle. But the dress looks Victorian. When Japan opened to the West, the Japanese began to take up Western dress. This purse may be modeled after this.
Size: Width 4.5 inches (compact), Height 3.5 inches
Value: 10 out of 10, with 10 being the most expensive.