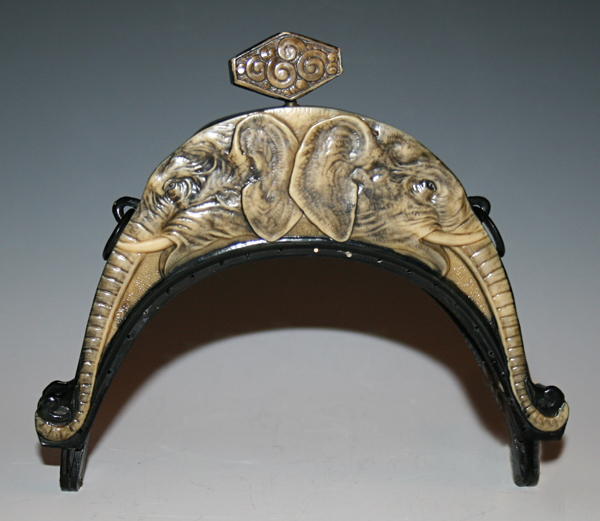 Posted: January 12, 2014
Theme: African

Description
These two elephants make for a very unusual celluloid purse frame. African-themed frames come up occasionally. This one is a very artistic one with beautiful pachyderms. The black and gray coloring on the frame works really well wit the themed.
Size: Width 6 inches, Height 5.5 inches
Value: 8 out of 10, with 10 being the most expensive.