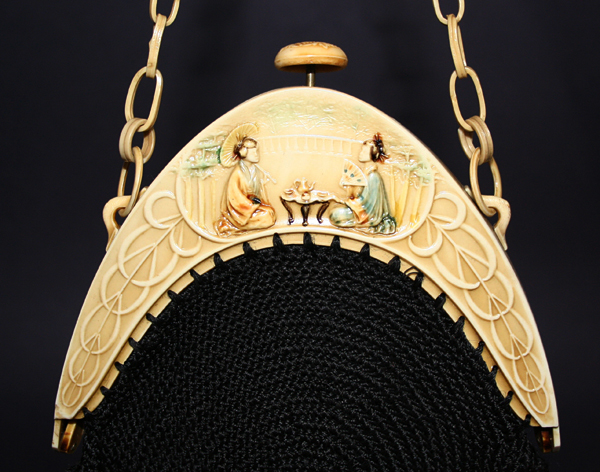 Posted: February 28, 2010
Theme: Asian

Description
Another Asian-themed celluloid purse. Here the purse frame features two Japanese women seated having tea. Pine trees and a bridge are in the background. One lady has a fan and the other lady has a parasol. Color has been selectively used in this frame just in the picture scene. The purse body is a traditional crocheted bag.
Size: 5.25 inches wide, 4 inches tall (frame); 7 inches wide, 11 inches tall (purse) including the fringe.
Value: 5 out of 10, with 10 being the most expensive.