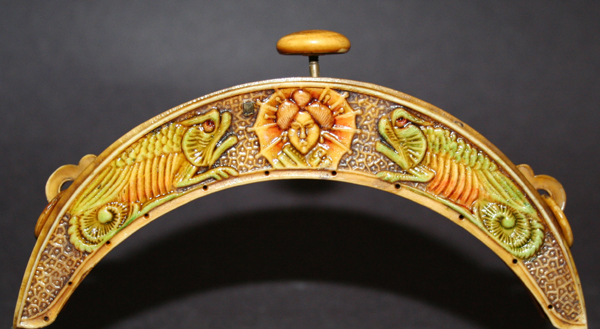 Posted: April 24, 2011
Theme: Asian

Description
This celluloid frame is a hobgoblin of styles featuring a Japanese woman in the center and two chameleon-like lizards on each side. The strange combination is then highlighted with a great application of color. I have no idea the symbolism other than an artistic comment on the chameleon-like qualities of a geisha.
Size: 5.5 inches wide, 2.5 inches tall.
Value: 4 out of 10, with 10 being the most expensive.