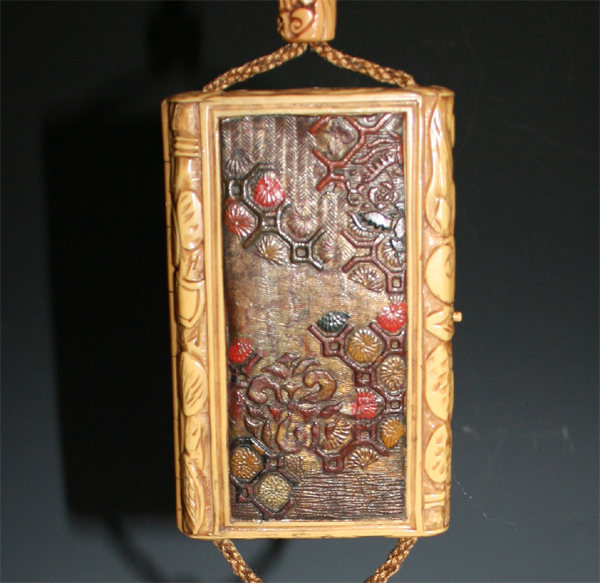 Posted: June 1, 2013
Theme: Asian

Description
This celluloid purse is shaped similar to an inro and it has a unique traditional Japanese style pattern on the front. While the purse is celluloid, the pattern on the front is stamped on a thin sheet of leather attached to the celluloid purse.
Size: Height 4.75 inches, Width 3 inches
Value: 3 out of 10, with 10 being the most expensive.