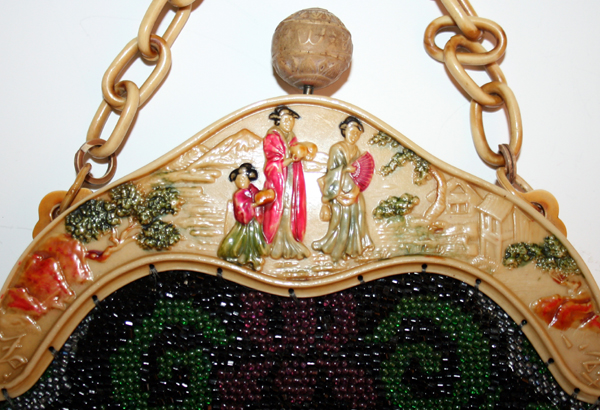 Posted: May 31, 2013
Theme: Asian

Description
A possible attempt to show a night (silver beads) and day scene (gold beads). That or the beader just ran out of one color. The frame shows three geisha in a garden, a common theme in ukiyo-e prints.
Size: Height 13 inches, Width 6.5 inches
Value: 8 out of 10, with 10 being the most expensive.