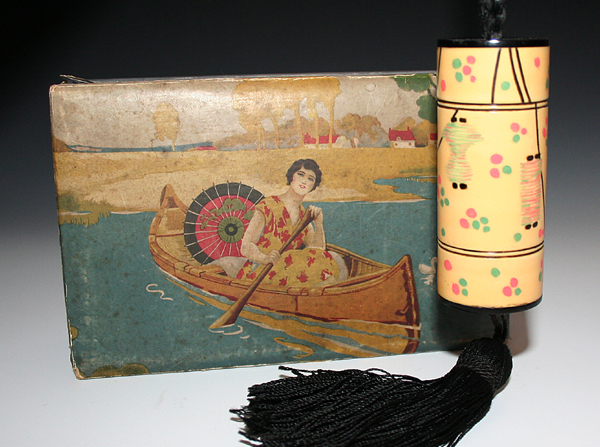 Posted: May 31, 2013
Theme: Asian

Description
Beyond the great packaging with its Asian influence, this celluloid purse mimics the shape and functionality of an inro. It unscrews into three sections similar to an inro which separates into sections. The decoration on the purse includes Japanese lanterns.
Size: Height 3.75 inches, Diameter 1.5 inches.
Value: 5 out of 10, with 10 being the most expensive.