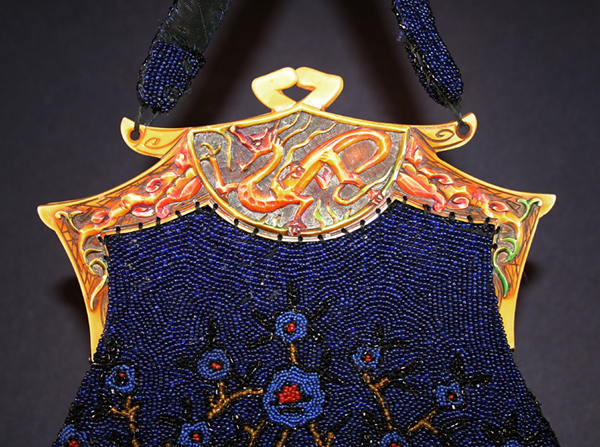 Posted: August 29, 2009
Theme: Asian

Description
Sometimes a celluloid purse and beaded bag come together in aperfectly complimentary design. This purse features a fierce Asian dragon. The bright colors and design mix perfectly with the abstract beaded bag creating a wonderful purse. The bag is missing it's fringe, but it is a minor problem compared with the whole purses.
Size: 7 inches wide, 4 inches tall (frame); 9 inches wide, 9.5 inches tall (whole purse).
Value: 8 out of 10, with 10 being the most expensive.