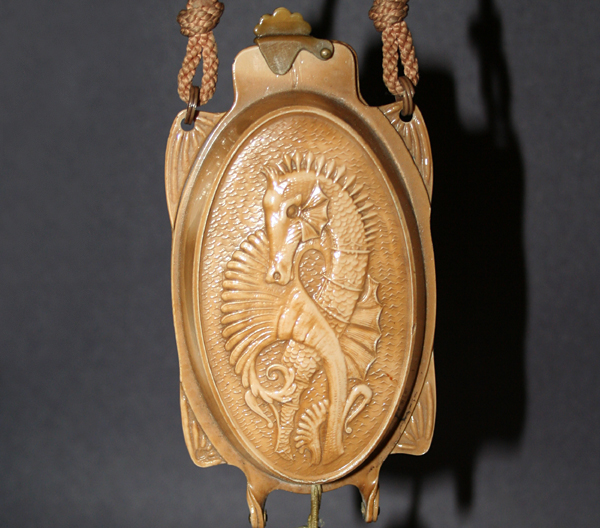 Posted: April 24, 2010
Theme: Animals

Description
This dance purse features a unique design of a seahorse. An unusual motif for a dance purse. Inside the celluloid purse is a mirror and powder puff. The tassle conceals a lipstick. 
Size: 3.25 inches wide, 6 inches tall (not including the tassel).
Value: 7 out of 10, with 10 being the most expensive.