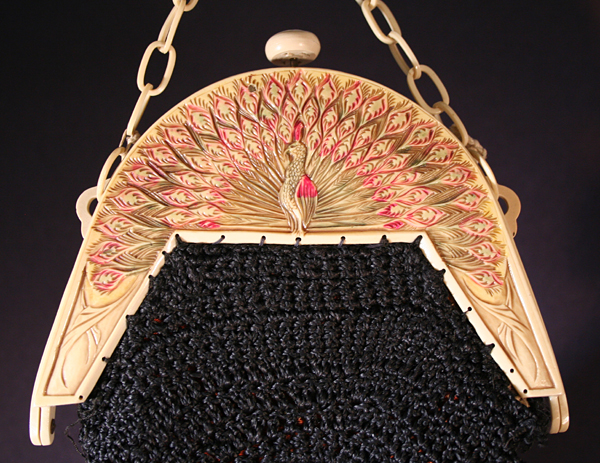 Posted: September 12, 2009
Theme: Animals

Description
Peacocks are a popular theme in celluloid purses. The rarest peacock celluloid frame features two full modeled, three-dimensional peacocks. Needless to say, this one is fare less expensive, but still a nicely craft purse with its original crocheted bag. The orangish-red lining shows through behind the black crocheted bag, providing a little flair, similar to the peacock on the purse handle.
Size: 5 inches wide, 3 inches tall (frame); 5 inches wide, 13 inches tall (whole purse).
Value: 4 out of 10, with 10 being the most expensive.