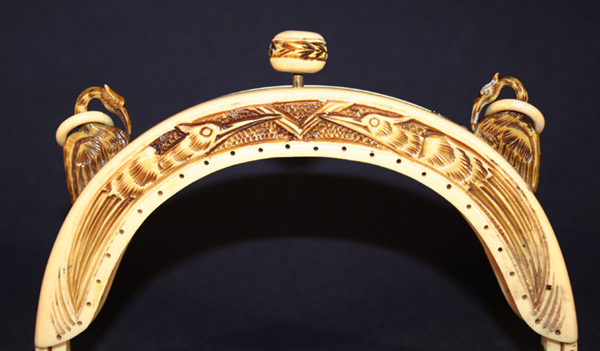 Posted: August 22, 2009
Theme: Animals

Description
I have a strange fascination with purses that depict birds. I find it interesting that you hardly ever see duplicates. These birds are certainly more abstract than those you usually find, but I love how this purse uses birds to form the loops where the purse handle would attach.
Size: 5.5 inches wide, 3 inches tall.
Value: 3 out of 10, with 10 being the most expensive.