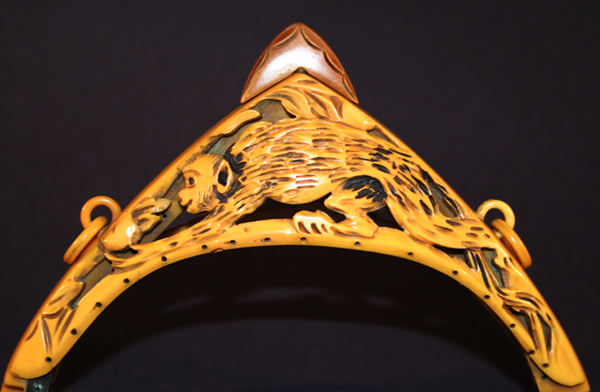 Posted: August 9, 2009
Theme: Animals

Description
It's not actually Curious George, but this monkey certainly has his namesake's inquisitive personality. Monkeys are one of the more unusual animals in celluloid purses. This one has a great theme, but the actual pattern is not quite as detailed as other celluloid purses. It's value reflects this. 
Size: 5.5 inches wide, 4 inches tall.
Value: 3 out of 10, with 10 being the most expensive.