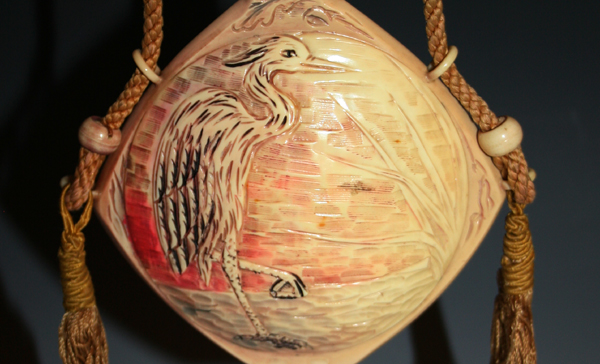 Posted: May 31, 2013
Theme: Animals

Description
This is a wonderful celluloid dance purse depicting a crane in the marshes. The Japanese regard the crane as a symbol of good fortune and longevity because of its fabled life span of a thousand years. It also represents fidelity, as Japanese cranes are known to mate for life.
Size: Height 6 inches, Width 4.5 inches.
Value: 6 out of 10, with 10 being the most expensive.