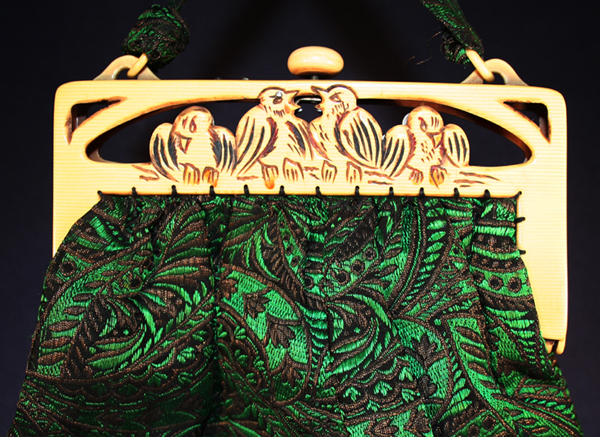 Posted: August 22, 2009
Theme: Animals

Description
I can just here the squabbling now. While simplistic in execution, this celluloid purse design has perfectly captured the behavoir of bickering birds all hanging onto a wire or tree branch. The purse body has been replaced with a synthetic fabric. But the replacement was well done. The abstract black and green pattern evokes a tree's leaves, adding to the overall effect of the purse.
Size: 6.25 inches wide, 4 inches tall (frame). 7 inches wide, 10 inches tall (purse).
Value: 4 out of 10, with 10 being the most expensive.