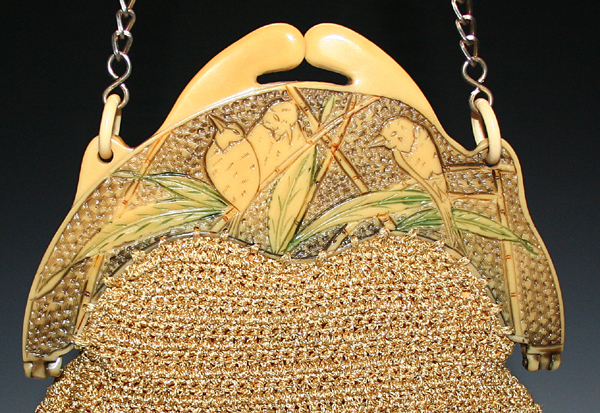 Posted: May 31, 2013
Theme: Animals

Description
Birds, possibly swallows, roost among bamboo in this great celluloid frame. This is a very Japanese scene. The bag and the chain are replacements, but the crocheted bag is similar to the original style bags done at the time period.
Size: Height 7.5 inches, Width 7 inches
Value: 5 out of 10, with 10 being the most expensive.