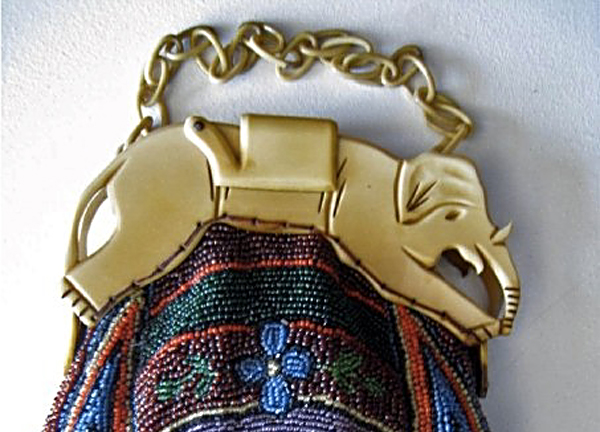 Posted: December 2, 2012
Theme: African

Description
A wonderful elephant purse.  African animals are a subset of celluloid purse collecting. Finding a purse frame  that shows the whole animal is a very special find. This wonderful purse is owned by Shelley in Australia.
To see the complete purse, click here.
Value: 6 out of 10, with 10 being the most expensive.